St. Patrick's Brunch with Marybeth Maes
Bring the family to our St. Patrick's Brunch!
Come enjoy corned beef and cabbage while Marybeth Maes plays both traditional and contemporary Irish music. Sunday, March 15th we will have 2 seatings at 11am and 1:00pm. Come and see what our amazing chefs are cooking up in addition to the corned been – omelets, waffles and carving stations surrounded by a kids food section and a wide variety of breakfast and lunch specials. Bring your phones to capture plenty of memories.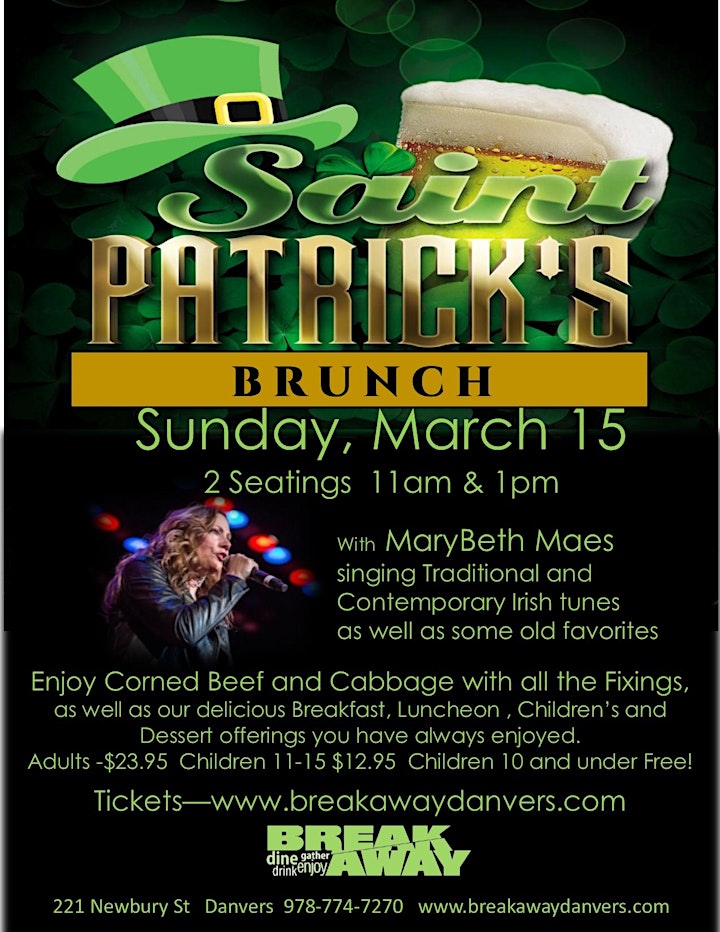 Related Events